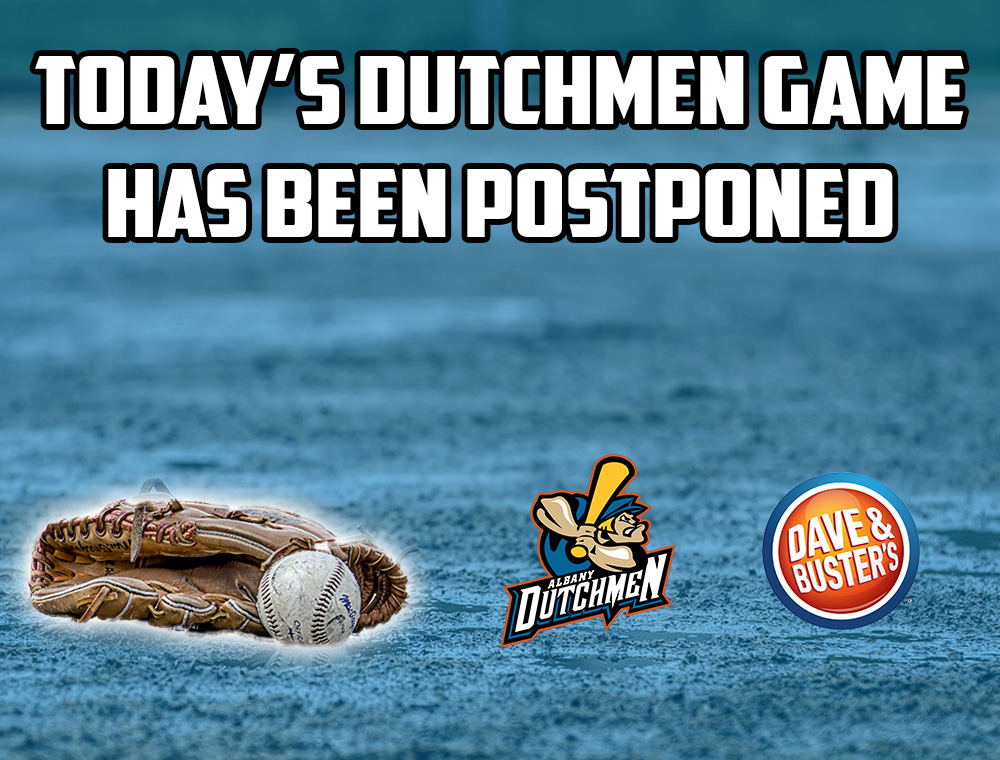 Due to unplayable field conditions from rain, game two of the PGCBL East Division Finals between the Albany Dutchmen and the Amsterdam Mohawks has been suspended. The two teams will play tomorrow, August 4th, at Connors Park at Siena College with first pitch set for 5:05 p.m. If necessary, game three between the Dutchmen and the Mohawks will be at Shuttleworth Park in Amsterdam on Monday, August 5th, with first pitch scheduled for 6:45 p.m.
The Mohawks lead the Dutchmen 1-0 in the PGCBL East Division Finals in a best-of-three series. The winner of this series takes on the winner of the PGCBL West Division Finals between the Geneva Red Wings and the Adirondack Trail Blazers for the PGCBL Championship. Currently the Trail Blazers lead in that series 1-0.
Dave & Busters is the official rainout sponsor of the Albany Dutchmen. During every Dutchmen rainout, visit the Dave & Busters at the Crossgates Mall and buy $20 of game play to get $20 free! Just mention the Dutchmen rainout to qualify.