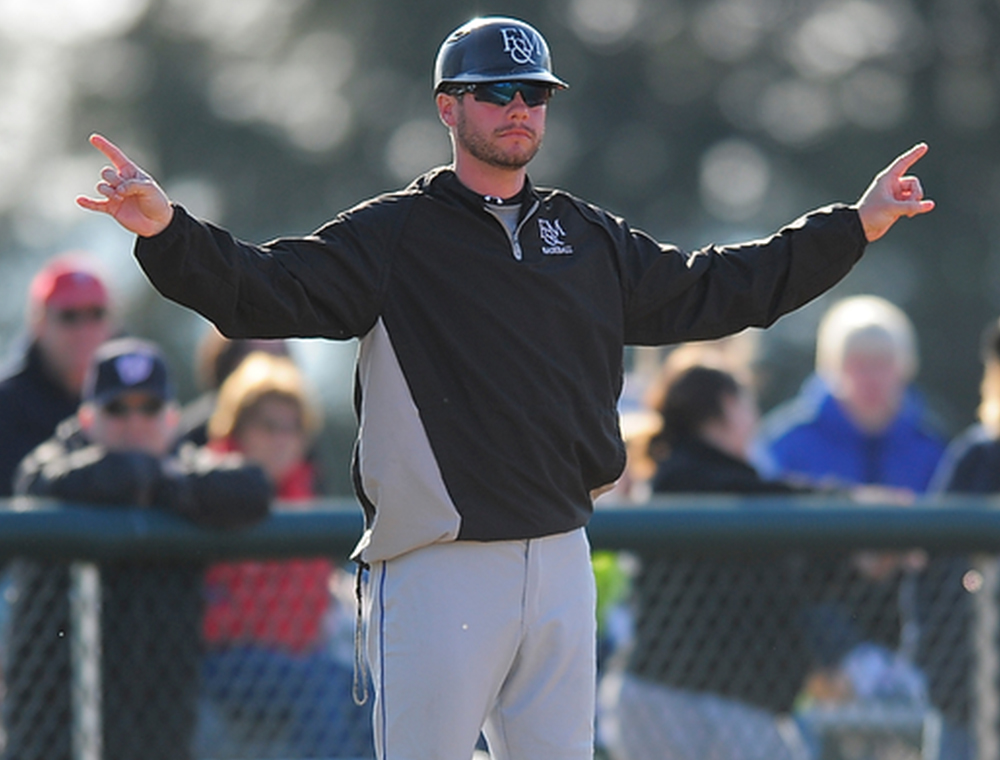 ALBANY, N.Y. – Former Dutchmen Head Coach Ryan Horning made history last weekend as he became the all-time wins leader at Franklin & Marshall College. With a 1-0 victory over Swarthmore College, Horning earned his 117th win with the Diplomats, surpassing previous record holder Brett Boretti who led F&M from 2001-05.
Horning took charge of the Dutchmen for its inaugural season in 2009 in the New York Collegiate Baseball League. In his lone season with Albany, Horning posted a record of 14-24 with a team that featured Dutchmen franchise record holder for appearances, Wes Braun (Illinois), and the franchise record holder for slugging percentage, Blake Gibbs (Oregon State). Horning was named the 47th baseball head coach at Franklin & Marshall in 2014 and has accumulated a 118-112 record with the Diplomats.
A 2004 graduate of St. Lawrence University, Horning previously coached at Cornell University, St. John Fisher College, and Longwood University before joining the F&M program in 2009 as an assistant. Horning also coached the Watertown Wizards in the NYCBL before joining the Dutchmen.
On behalf of the entire Dutchmen organization, we extend our congratulations to Coach Horning, who is forever a Dutchmen. #RollDutch