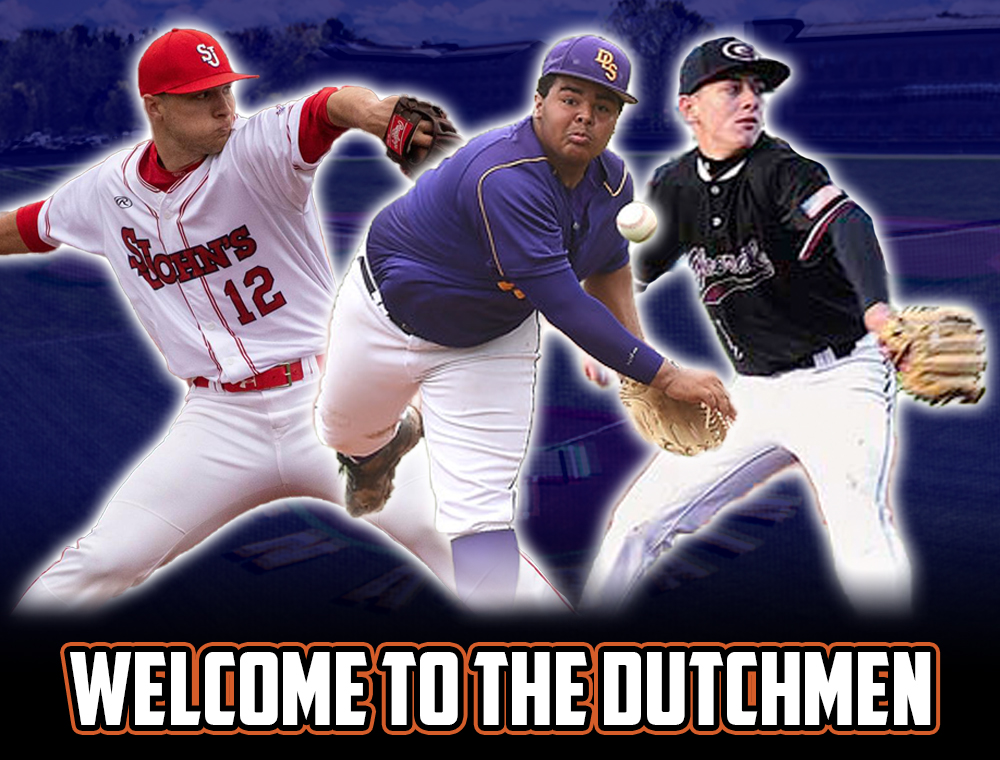 ALBANY, N.Y. – Three talented freshman pitchers will don the Dutchmen blue and orange for the 2019 PGCBL season. Aaron Dona (St. Thomas Aquinas), Ian Murphy (St. John's), and Nino Puckett (Oakland) add to the Dutchmen's pitching depth at Connors Park this upcoming season.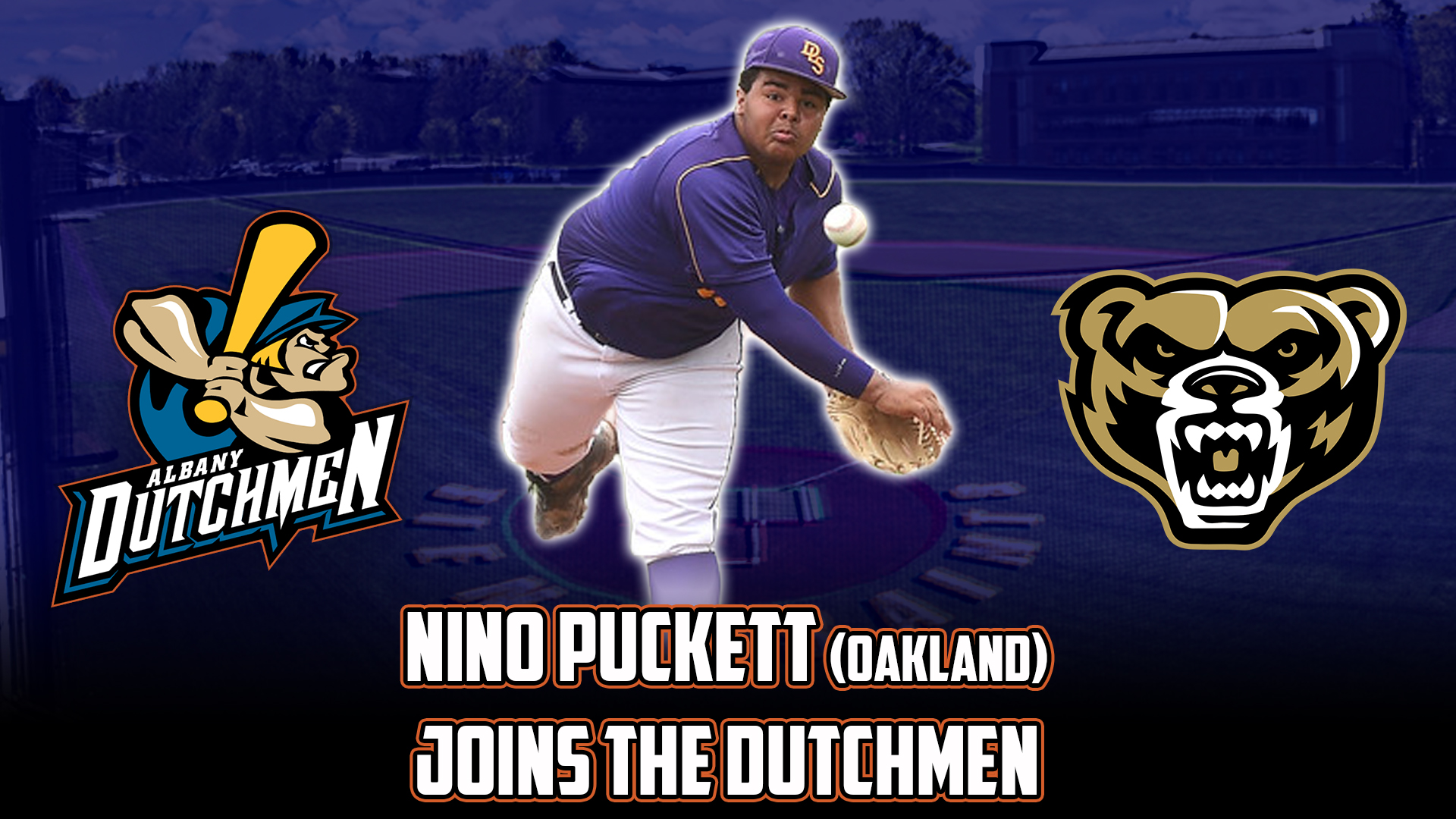 A 5'11" right-hander from Sterling Heights, Michigan, Nino Puckett is the nephew of MLB Hall of Famer Kirby Puckett, the two-time World Series Champion with the Minnesota Twins. So far on the season, Nino has appeared in 11 games for Oakland, starting one game, pitching 16. 2 innings and recording 14 strikeouts. A graduate of De La Salle Collegiate High School, Puckett was ranked the number two right-handed pitcher from Michigan in 2018 by Perfect Game, and the state's 17th best prospect overall. He holds the school and league record for strikeouts in a game with 19 during his senior year in high school.
"Nino has gotten a good amount of work so far during his freshman year," said Dutchmen Head Coach Nick Davey. "He is a young man with a powerful arm and a good feel for his secondary stuff. I'm really excited to get the opportunity to work with Nino this summer to continue the development process for him on the mound. He has the capability to start or relieve for us this summer. Nino is one of those guys that I feel will get better and better each time he's out there competing."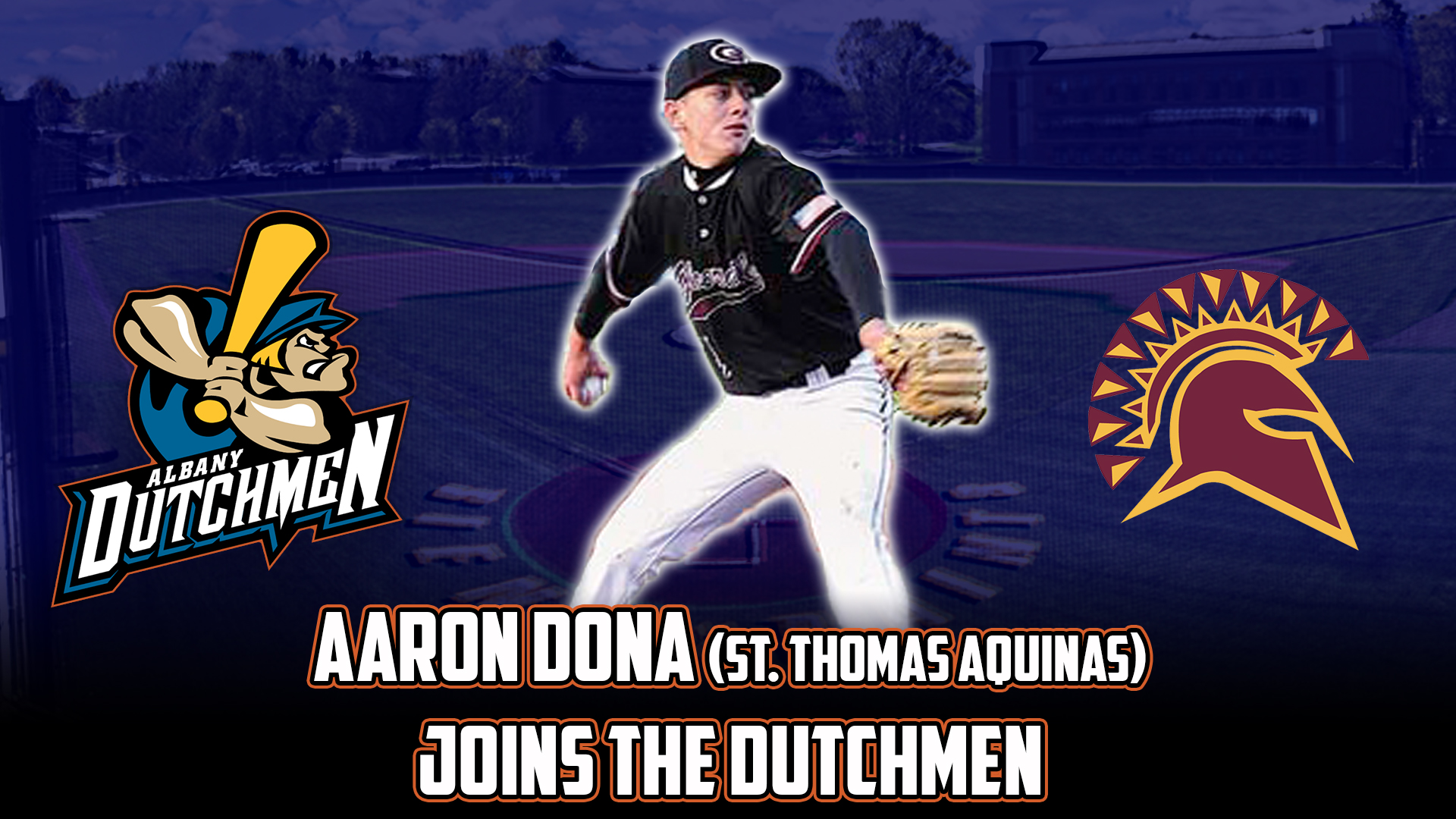 Aaron Dona, a 5'11" right-hander from Gloversville, New York, has appeared in four games for St. Thomas Aquinas this season, starting in three of them, pitching 8.1 innings and recording four strikeouts. He graduated from Gloversville High School, where he split time on the mound and at shortstop. Dona was named to the Foothills Council First Team All-Star in 2018 as both a pitcher and a shortstop.
"Aaron is a local kid with a strong arm and a plus breaking ball," said Davey. "I could see him pitching in numerous roles this summer and someone that I feel will take off by the end of the season."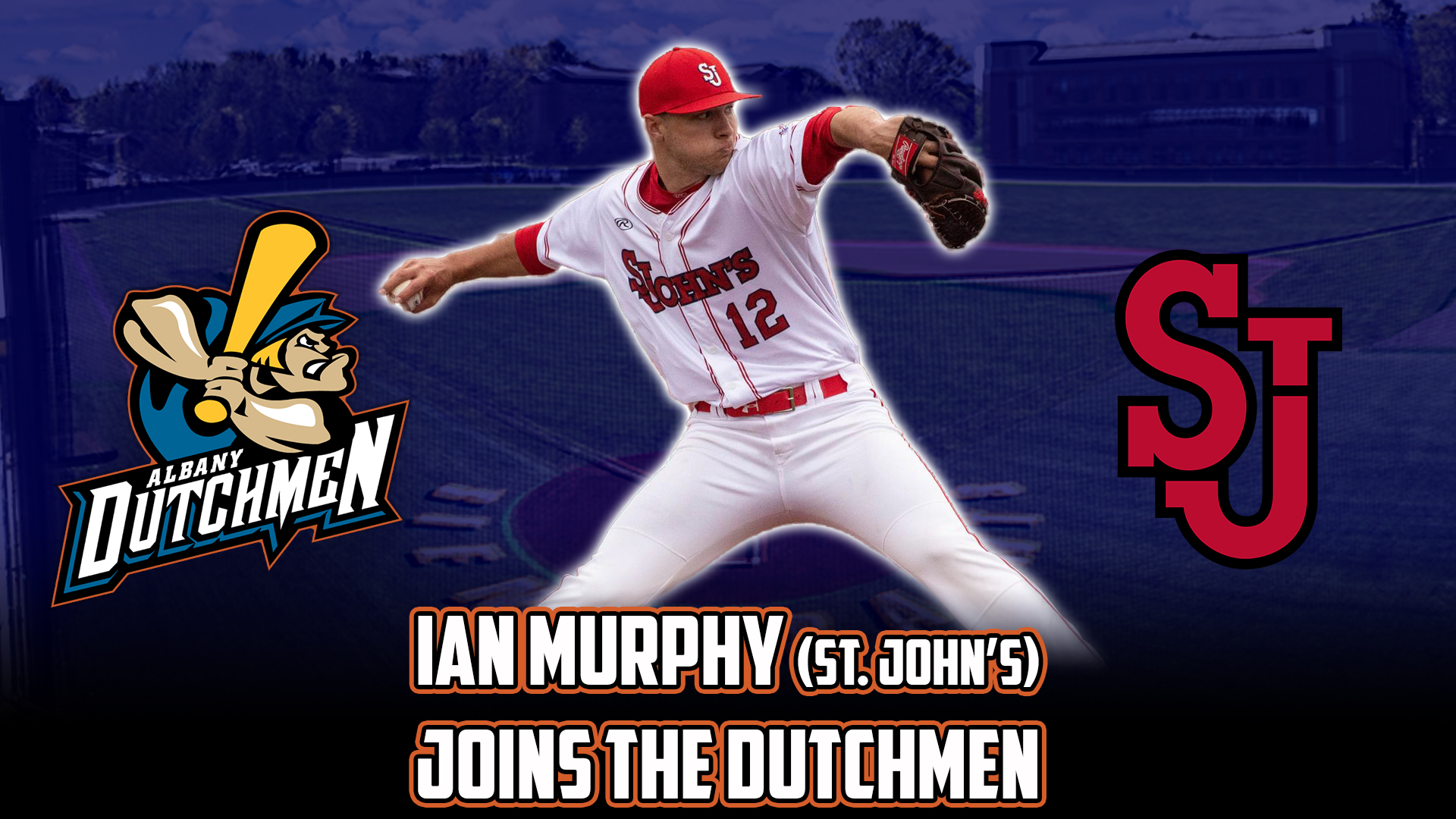 Ian Murphy is a 6'4" right-hander from Swedesboro, New Jersey who will join his St. John's teammates Mitchell Henshaw and Justin Wright on the Dutchmen for the 2019 PGCBL season. A graduate of Gloucester Catholic High School, Murphy was ranked the number 10 right-handed pitcher from the state of New Jersey and won two state titles during his stint with Gloucester Catholic. He's taken to the collegiate game quickly, pitching in eight games, with five starts, throwing 24.2 innings, and recording a 1.82 ERA with 25 strikeouts.
"Ian's been nothing but spectacular for St. John's so far," said Davey. "He is a kid that we will continue to groom in the summer as a top of the rotation guy with an explosive fastball and a power breaking ball. I look forward to the opportunity to continue to develop his craft as our fans get to watch one of the better young arms we've had here in my tenure. With him and Billy Price on our staff we definitely will be representing the state of New Jersey well throughout the summer."
Albany starts the 2019 PGCBL season on the road Friday, May 31st at 7:05 p.m. against the Saugerties Stallions. The first home game for the Dutchmen is on Saturday, June 1st at 5:05 p.m. against the Glens Falls Dragons. For ticket information and more, visit dutchmenbaseball.com.