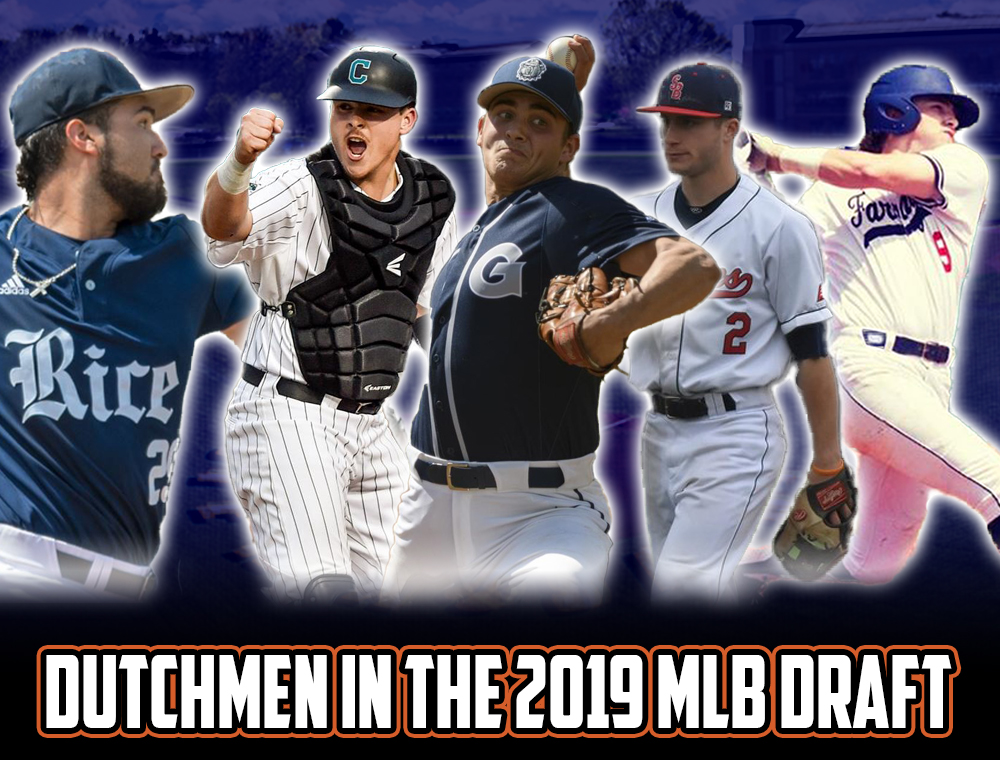 ALBANY, N.Y. – Five former and current Albany Dutchmen players were selected in the 2019 MLB Draft, which is tied for the most in Dutchmen history. Thirty three (33) former or current Dutchmen players have been selected in franchise history.

Jerry Burke (Georgetown, '17 Dutchmen) 17th Round - Chicago White Sox
Burke was the first Dutchmen taken in the 2019 MLB Draft. He was selected with pick 500 in the 17th round by the Chicago White Sox. As a junior at Georgetown, he made 14 starts totaling 85 innings and went 2-8 with a 4.66 ERA. Burke in 2017 with the Dutchmen played in 11 games, starting three and posted a 1-2 record with a 2.36 ERA.

Nick Grande (Stony Brook, '18 Dutchmen) 17th Round - Arizona Diamondbacks
Grande was selected by the Arizona Diamondbacks in the 17th round with pick 512. He just completed his junior season with Stony Brook and led them to the NCAA tournament. He started all 54 games batting .332 with 5 home runs and 24 RBIs. He only appeared in one game with the Dutchmen due to injury.

Roel Garcia (Rice, '17 Dutchmen) 27th Round - Toronto Blue Jays
Garcia was taken by the Toronto Blue Jays in the 27th round with pick 807. Garcia is coming off his junior year at Rice University. He was out all of 2019 but in 2018 he made 15 appearances, 11 starts and recorded a 5.02 ERA. In 2017 with the Dutchmen, Garcia made seven appearances totaling 11 innings and went 1-0 with a 4.09 ERA.

Parker Noland (Vanderbilt, '19 Dutchmen) 31st Round - Miami Marlins
High School Senior Parker Noland was selected by the Miami Marlins in the 30th round with pick 921. Noland is committed to playing at Vanderbilt University next season alongside current Dutchmen shortstop Will Duff. Noland is scheduled to join the Dutchmen later this summer and looks add to an already potent offense.

Kyle Skeels (Coastal Carolina, '16 Dutchmen) 36th Round - St. Louis Cardinals
The St. Louis Cardinals selected Skeels in the 36th round with pick 1085. The catcher appeared in 58 games batting .319 with 10 home runs and 55 RBIs during his junior season with Coastal Carolina. He went 2-9 in this year's NCAA tournament with the Chanticleers. As a member of the Dutchmen Skeels batted .231 with two home runs and 20 RBI.