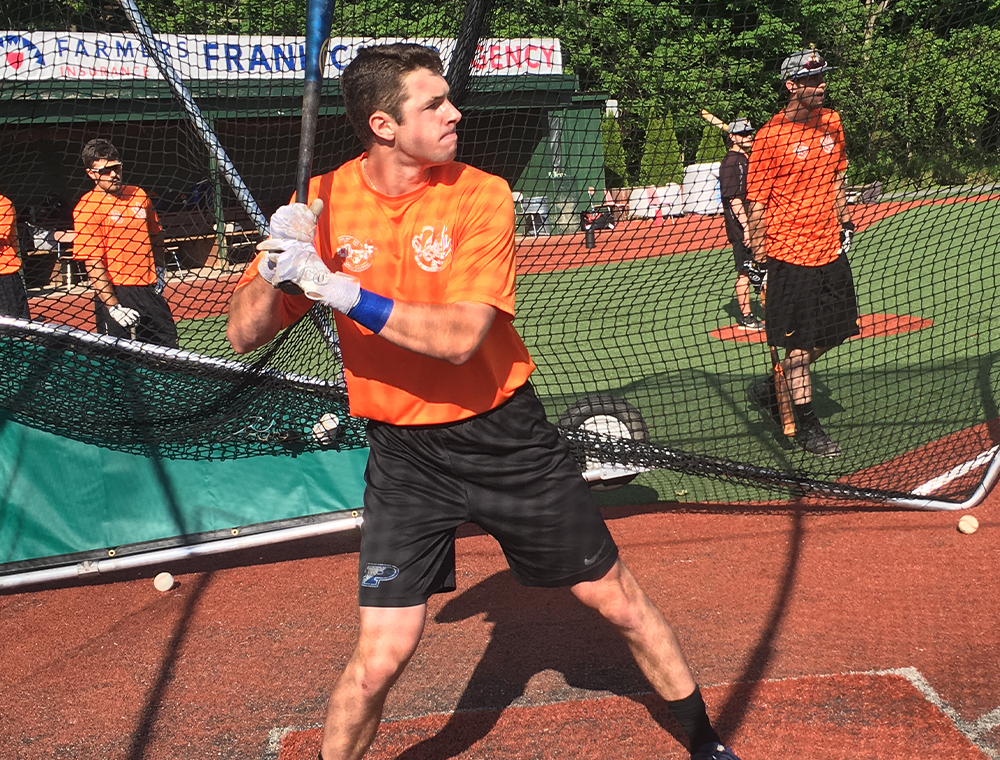 AMSTERDAM, N.Y. – The Albany Dutchmen (2-3) walked eight Amsterdam Mohawks (4-0) batters and couldn't capitalize with runners in scoring poistion en route to a 4-0 loss at Shuttleworth Park.
The start of the game saw a pitchers duel between Albany's Logan Savell (Ole Miss) and Amsterdam's Tyler Stuart (Southern Miss) who both allowed zero runs through three innings. Savell finished his Dutchmen debut with six strikeouts.
In the bottom of the fourth the Mohawks JD Mundy (Radford) walked which ended Savell's day. Then Julio Cortez (South Florida) hit an RBI double off Blake Bales (Virginia). Amsterdam added two more runs off two walks and a wild pitch in the inning.
"You're never going to win when you give 10-plus free bases" said Dutchmen Head Coach Nick Davey. The Dutchmen walked eight batters, hit another, and allowed two runners to reach first base on a dropped third strike.
Albany had six total hits but left runners on second and third base in the first, third and eighth inning. The Dutchmen went 0-5 on the day with runners in scoring position.
"If we come up with a few big hits, it is a different ball game" said Davey.
The Mohawks used four different arms, three out of the bullpen. Amsterdam struck out the Dutchmen hitters 12 times, and only walked one Albany batter
"They had high energy and high velocity arms," said Davey. "We have to dig in and battle at bats a little more. I liked the way we competed - we just gave too much away."
Despite the loss, Ben Metzinger (Louisville) grabbed two of the Dutchmen's six hits on the evening, which increased his hitting streak to five games. The catcher and second baseman for Albany leads the team with a .467 batting average.
Albany's next game is against the Glens Falls Dragons on Friday, June 7th in Glens Falls. Game time is set for 7:05 p.m. The Dutchmen return home on Saturday, June 8th, when they welcome the Saugerties Stallions to Connors Park at Siena College. First pitch is scheduled for 5:05 p.m. For tickets and more information, visit dutchmenbaseball.com