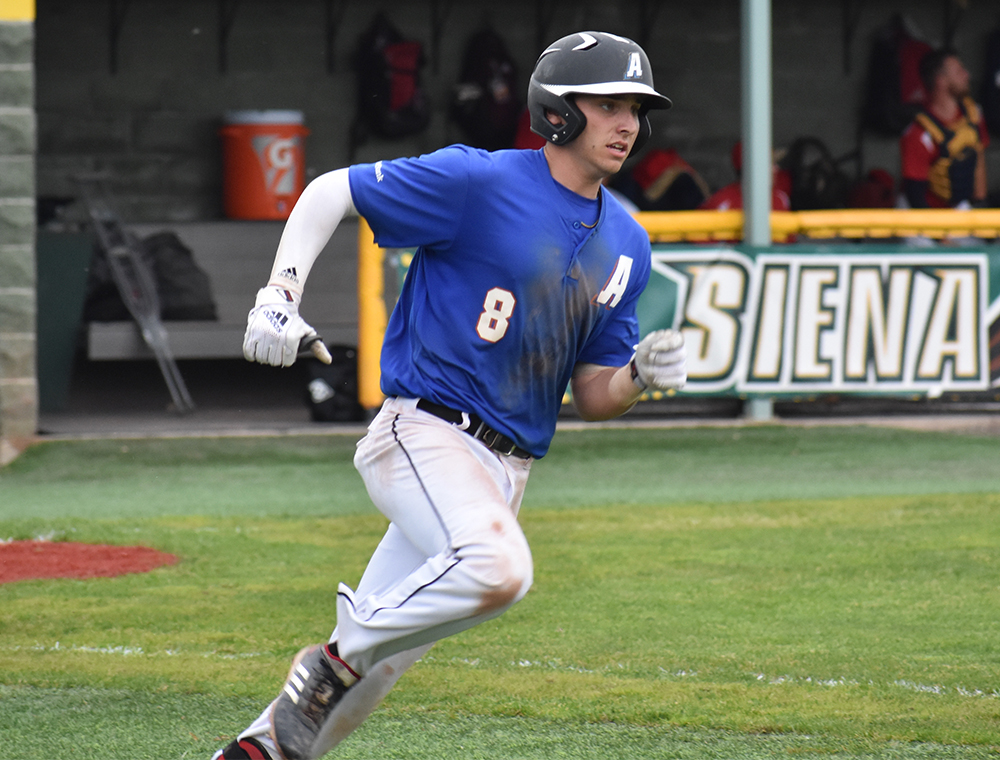 "Omaha, Omaha, Omaha."
That's what Ben Metzinger's Dutchmen teammates were yelling behind the cameras that were on him as he was being interviewed by the local media. Metzinger, who is batting .308 with two RBIs with Albany, will rejoin the Louisville Cardinals as they compete for the College World Series in Omaha, Nebraska.
Metzinger appeared in 10 games with the Cardinals in his freshmen season batting 5-16 (.313) with four RBIs. He has been with the Dutchmen all season and was watching his host family's child play in a Little League game when he got the call.
"I was getting calls from both coaches and I answered and he's just like, 'We need you in Omaha,' said Metzinger. "I was like, 'Wow.' I was not expecting that at all. He told me that and I was in shock. I just froze. OK, I'm ready."
Metzinger joined the Dutchmen at the beginning of the season, but the Cardinals initially wanted him on their playoff roster. He returns to Louisville's roster now as the Cardinals make their push to become CWS champions.
"I haven't been there in a month, but I will be as joyful as possible," said Metzinger.
Metzinger will be thrust into a championship environment where he will be called upon to produce at any time. He acknowledges it and simply said, "I'm always ready."
The University of Louisville will play Vanderbilt University on Sunday, June 16th at 2:00 p.m. on ESPN. Former Dutchmen J.D Mundt ('16-'17), Adam Elliot ('17), Lucas Dunn ('18) and Cameron Masterman ('18) are on the roster for Louisville while John Malcom ('18) and Luke Murphy ("18) are featured on Vanderbilt.