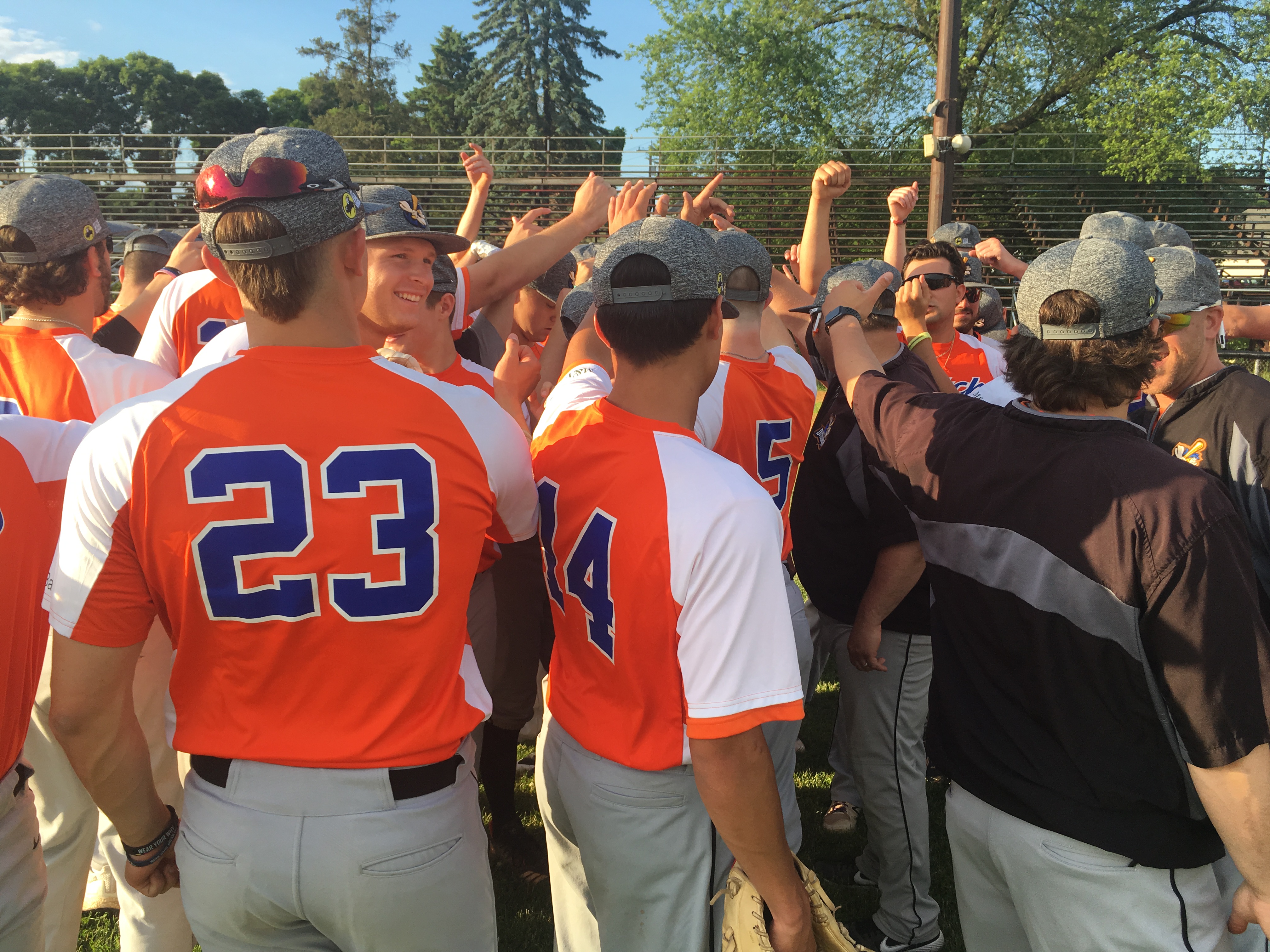 GLENS FALLS, N.Y. – Josh Hall (Ole Miss) scored the sixth and go-ahead run in the ninth inning to complete the comeback win as the Albany Dutchmen (8-5) picked up their fifth straight win in the PGCBL with a victory over the Glens Falls Dragons (6-6) 6-5.
In the first five innings, the Dutchmen were held to one hit by Glens Falls starter Joe Kosowsky (Farleigh Dickinson). The Dragons scored four after a two-run single from Shamus Connolly (Wagner) in the first inning and the fifth saw two more came across after a balk and sacrifice fly to center from Brian Hart (Marist).
Albany outscored Glens Falls 5-1 through the last four innings. In the sixth inning, Mitchell Henshaw (St. John's) hit an RBI single that drove home Hall. In the seventh, Hall added two more with a single. He then stole third base and advanced home after Connor McCaffery (Iowa) got in a rundown and drew enough attention to get Hall in. The score was tied at 4-4.
"We put pressure on teams and pressure is tough to defend," said Dutchmen Head Coach Nick Davey.
After both teams scored in the eighth, the top of the ninth led off with Hall at the plate. He hit a double and moved to third on a ball in the dirt that caused an errant throw to third, which allowed him to reach home. Greg Allard (Saint Rose) got the 11 pitch save to end the game.
"I revolved my game around being able to put myself in the best position to score for the team," said Hall. "Being able to bunt, beat out ground balls and steal bases is huge"
Hall went 3-4 with two RBIs and four stolen bases. In just his fourth game for the Dutchmen, the Ole Miss outfielder is 6-13 with five RBIs and six stolen bases.
"Hall's going to be a catalyst for us going forward," said Davey. "He made big plays for us today and his aggressiveness on dirt balls was great."
This was the first win in four meetings on the season versus the Glens Falls who now trail the Dutchmen by 1.5 games in the standings. Albany now holds sole possession of second place and is 2.5 games behind first-place Amsterdam.
"Throughout our history, it has always been a grind against Glens Falls," said Davey. "I'm glad we pulled one out today"
The Dutchmen's next game is at home on Thursday, June 20th against the Glens Falls Dragons with first pitch set for 5:05 p.m. For tickets and more information, visit dutchmenbaseball.com.