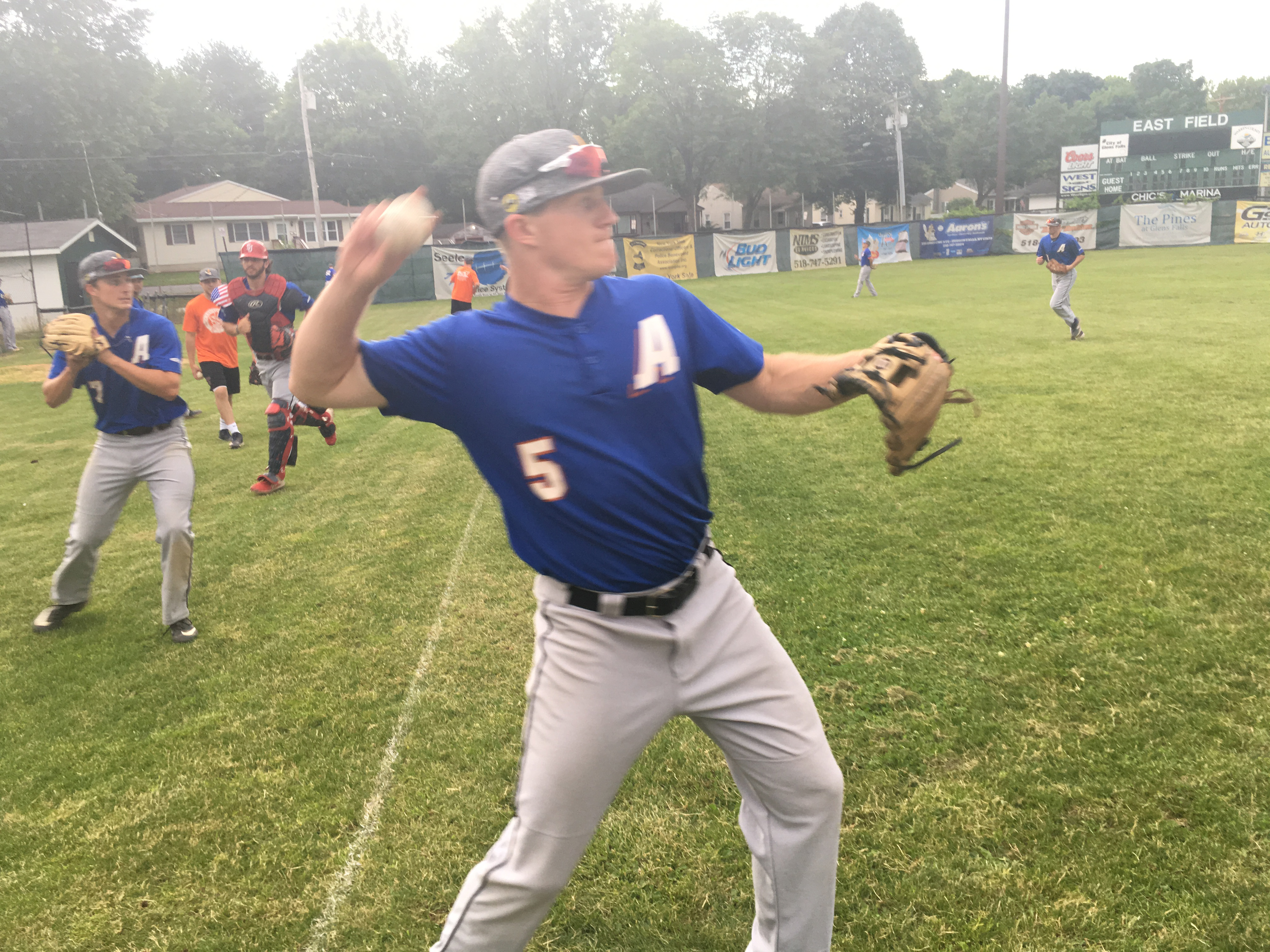 GLENS FALLS, N.Y. – The Albany Dutchmen (11-9) dominated the Glens Falls Dragons (7-11) 19-7 and tie a franchise record for most runs in a single game.
The scoring started in the first inning with a two-run single from Albany's Mike Handal (Fairfield). Glens Falls responded with four runs coming off a two-run single from Evan St. Claire (Siena) and a two-run double from Nicholas Campana (Monmouth).
The Dutchmen came back in the top of the second inning and added three runs. Nick Melillo (Siena) drove home two runs with a double and scored on a Tommy Pellis (Seton Hill) single.
"[Melillo] had a really good night," said Dutchmen Head Coach Nick Davey. "He applied pressure all game long"
Dragons scored the next three runs in the third and fourth inning. In the third, a wild pitch from Colton Widdows (Tampa) brought a run home. In the fourth Ian Foggo (The Citadel) walked in two runs. In the fifth Will Hesslink (Boston College) entered the game and went three scoreless innings, allowing only two hits and striking out five Glens Falls batters.
"He saved us in the middle of this game," said Coach Davey. "Will settled us down and stabilized the game."
With the score 7-5 in the top of the sixth, the Dutchmen offense scored five runs to blow the game open. Chris Seng (Louisville) led off the inning with a single and scored on a Justin Bench (Ole Miss) double. Bench scored along with Pellis on a Ben Metzinger (Louisville) double to left field. Parker Noland (Vanderbilt) hit a sacrifice fly and Handal scored due to a balk.
In the seventh, the Dutchmen plated six more runs highlighted by a Noland two-run double and a Will Duff (Vanderbilt) three-run double.
In the eighth Luke Walter entered the game. Coming off an outing versus Mohawk Valley in which he did not retire a hitter and allowed two runs, Walter struck out three of the six batters he faced to close out the game.
"It was a great opportunity for him to work on some things," said Davey. "He pounded the strike zone and pitched well."
The Dutchmen's next game is Thursday, June 27th at home versus the Saugerties Stallions with first pitch set for 5:05 p.m. For tickets and more information, visit dutchmenbaseball.com.