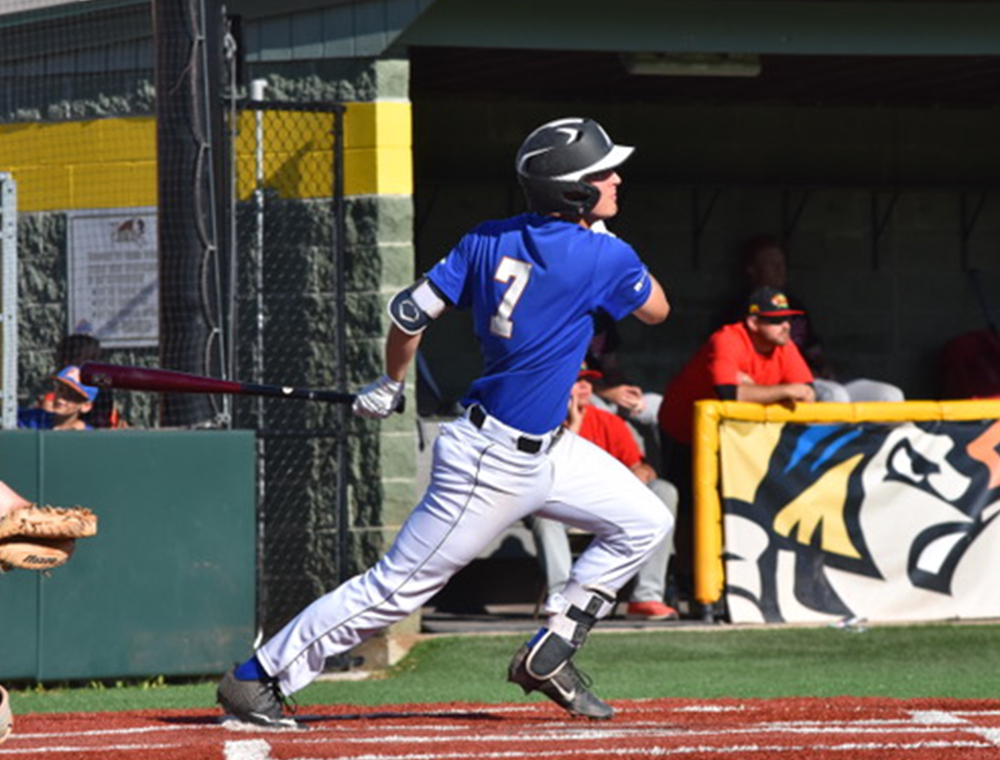 LOUDONVILLE, N.Y. – The Albany Dutchmen (13-10) walked 14 times en route to a 9-0 win over the Glens Falls Dragons (7-14).
A doubleheader was scheduled for today starting at 3:00 p.m. Poor field conditions led to one game being played that started at 5:05 p.m. The doubleheader is now rescheduled to July 20th.
Ian Foggo (Citadel) got the start for the Dutchmen. Foggo had his longest outing of the season with four innings in which he allowed no hits with two strikeouts.
"Foggo set the tone," said Dutchmen Head Coach Nick Davey. "He has made adjustments and hit the zone well."
Albany drew three walks from Joseph Kosowsky (Fairleigh Dickinson) through the first three innings. Albany had bases loaded in the third with one out but did not score.
In the bottom of the fourth after Ryan McGee (Siena) and Mike Whalen (Albany) walked to start the inning. McGee would steal third and an errant throw from DJ Law (South Alabama) brought him home. Spencer Smith (Heartland CC) came into the game and couldn't find the strike zone. He walked three batters which put two more runs on the board.
In the next inning, Smith walked McGee and hit Whalen with a pitch. Alex Henderson (Fordham) replaced Smith with no outs and issued a walk to Chris Seng (Louisville) and an RBI fielder's choices by Aaron Roose (Azuza Pacific). Justin Bench (Ole Miss) then blasted a Grand Slam over the left field wall which gave the Dutchmen an eight-run advantage.
"That's why we moved him to the three hole," said Davey. "But I have confidence in him no matter where he is in our lineup to produce."
Albany allowed only two hits over the next five courtesy of Blake Bales (Virginia) and Joe Kruska (Albany).
The Dutchmen at the halfway point in the season now stand at 13-10 in the PGCBL East.
"This is usually the part of the season where we take off," said Davey. "We usually get through June with our head above water, and now hopefully we can put a real good streak together"
The Dutchmen's next game is on Tuesday, July 2nd again against the Adirondack Trail Blazers. First pitch is set for 6:45 p.m. Albany's next home game is Saturday July 6th versus the Oneonta Outlaws. Game time is at 5:05 p.m. For tickets and more information, visit dutchmenbaseball.com.