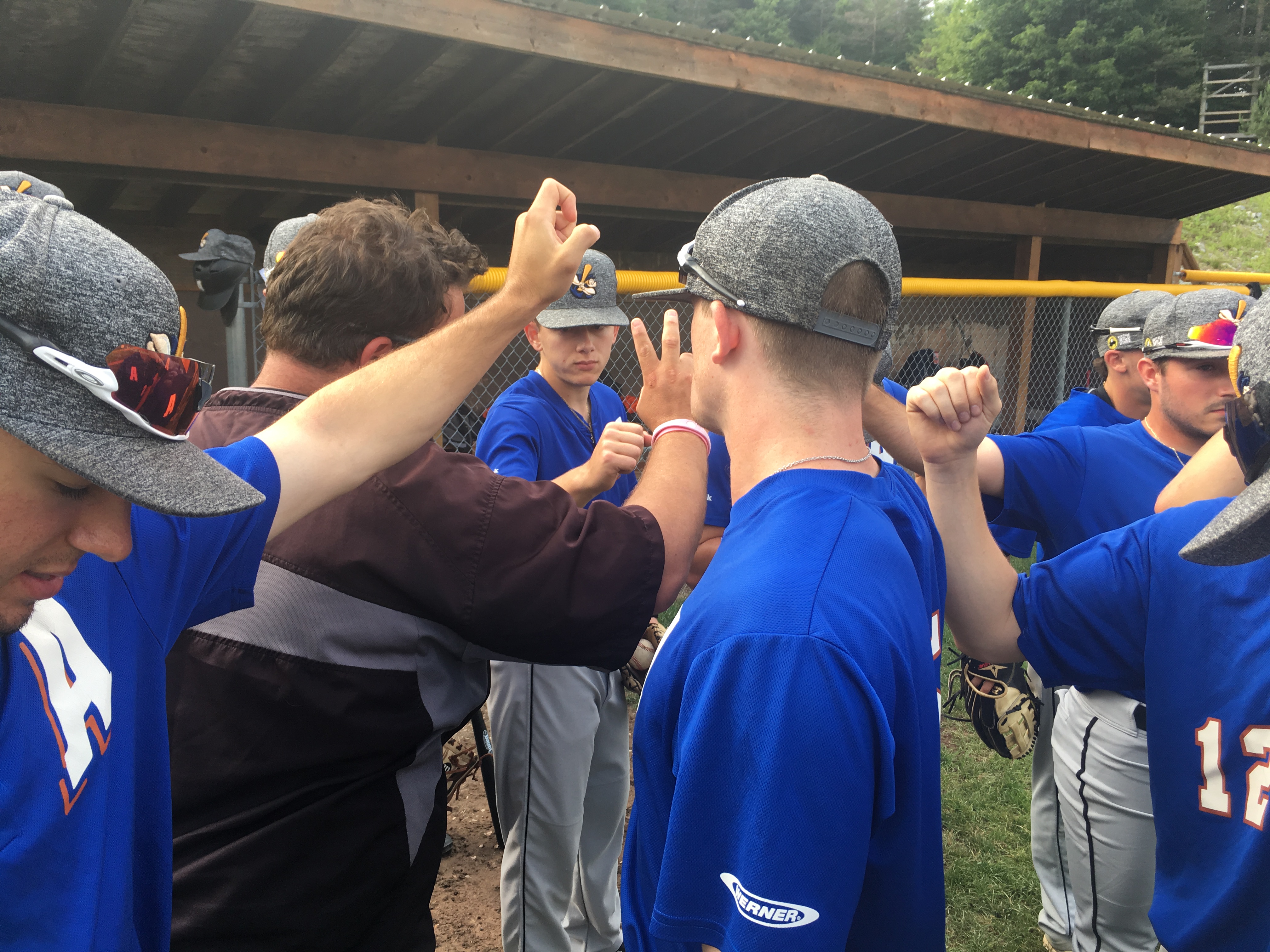 LOUDONVILLE, N.Y. – The Albany Dutchmen (14-10) scored a run in five separate innings against the Adirondack Trail Blazers (8-14) and won their third straight game with a 13-6 victory.
The Trail Blazers scored the first run of the ballgame as Chris Rotundo (Villanova) hit a solo home run. It was his third homer against the Dutchmen this season.
Albany responded in the top of the second with four runs. After two walks and a single loaded the bases, Will Duff (Vanderbilt) hit an RBI single followed by a Josh Hall (Ole Miss) two-run single. Chris Seng (Louisville) brought home Duff with a sacrifice fly for Albany's fourth run. This all came against Adirondack starter Jason Hebner who previously went 5.1 innings with six strikeouts in a win versus the Dutchmen on June 23rd. He went three innings tonight and allowed four runs.
"We had better approaches against him tonight," said Head Coach Nick Davey. "We knew from last time where he pitched so we sat middle-in until he adjusted"
The Trail Blazers responded in next inning and took a 5-4 lead. Billy Price (Virginia) gave up a Connor Hamilton (West Virginia) RBI single, Vincent Cimini (Boston College) struck a two-run double and Owen Richter (Creighton) scored Peter Cosentino (Montclair St.) with an RBI single. Cimini was thrown out at home after the double to end the inning. Price only went 3.1 innings, allowing eight hits and five runs – all earned.
"Price was just trying to make too perfect of a pitch," said Davey. "We want him to trust in his stuff which he shied away from tonight."
The Dutchmen tied up the game at five in the fourth. Seng hit another sacrifice after Hall walked, stole second and moved over to third after a wild pitch. Albany scored two in the fifth after back to back doubles from Mitchell Henshaw (St. John's) and Parker Noland (Vanderbilt). Noland's extra-base knock scored Henshaw and the Vanderbilt commit came home after scoring from second on a wild pitch.
Adirondack's Jarrett Hall (Nova Southeastern) cut the lead to one in the bottom of the fifth with an RBI single off new pitcher Aaron Dona (St. Thomas Aquinas). The Trail Blazers though would not score again as Dona went 3.2 innings, allowing only two hits and one run which was not earned.
"Dona wants to be good," said Davey. "He works hard on and off the field and is one of our go-to guys in the bullpen."
The Dutchmen added six insurance runs in the eighth and ninth including a Justin Bench (Ole Miss) two-run home run. Bench has 7 RBIs in 11 games this season.
This was the last matchup between the two teams with Albany in the east and Adirondack in the west. The Dutchmen went 3-1 versus the Trail Blazers this season.
The Dutchmen's next game is on Wednesday, July 3rd against the Glens Falls Dragons. First pitch is set for 7:05 p.m. Albany's next home game is Saturday, July 6th versus the Oneonta Outlaws. Game time is at 5:05 p.m. For tickets and more information, visit dutchmenbaseball.com.