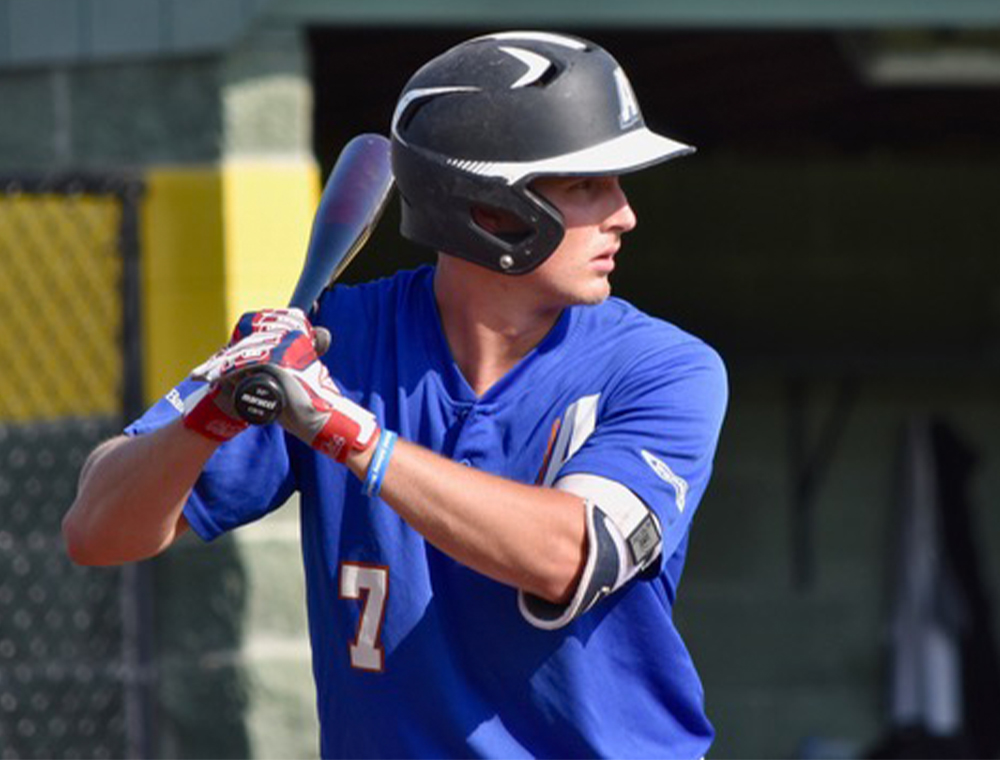 LOUDONVILLE, N.Y. – The Albany Dutchmen defeated the Mohawk Valley DiamondDawgs 9-5 in the PGCBL East Division Semifinal and are now heading to the East final.
The pitching matchup was a rematch from July 9th - Jimmy Joyce (Hofstra) for Mohawk Valley and Ben Seiler (Siena) for Albany.
The Dutchmen went to work right away on Joyce and scored three in the first. After two singles from Ryan McGee (Siena) and Justin Bench (Ole Miss), Tommy Pellis (Seton Hill) chopped a ball to the left side of the mound where Joyce airmailed the throw to first scoring McGee. Albany tacked on two more with an RBI double from Parker Noland (Vanderbilt) and an RBI single by Ben Metzinger (Louisville).
In the top of the second inning, Seiler hit Kyle Maurice (UMass Lowell) and Ryan Keenan (Vanderbilt) with a pitch. Luke Turner (York) then grounded a ball to second which went under the glove of Will Duff (Vanderbilt). Bench responded in the bottom frame with a standup triple and then scored on a wild pitch.
The fourth and fifth inning saw no runs as Seiler would strike out three DiamondDawgs batters. He went five innings allowing two hits, one run (unearned) and struck out three.
"He battled today for us," said Dutchmen Head Coach Nick Davey "We gave him a lead and he pounded the zone and gave us a solid five innings."
In the sixth Aaron Dona (St. Thomas Aquinas) entered the game. He would get two strikeouts along with allowing two walks to the first four batters he faced. A groundball off the bat of Owen Wosleger (Mount St. Mary) was booted by Noland at first leading to a run. Jake Barbiere (Rider) followed that with a single to center which was mishandled by Josh Hall (Ole Miss) in centerfield leading to the second run in the inning. A flyout to center ended the inning and Coach Davey had a midgame team huddle.
"We needed to stop playing tight and playing to lose I wanted us to take it," said Davey. "The message was to not play scared and go take the baseball game."
Albany responded with three runs. After a single, walk and fielder's choice, the bases were loaded with one out. McGee hit a single that scored Duff. Bench then knocked home Mike Handal (Fairfield) with a sacrifice fly. Noland scored Seng with a bases-loaded walk. All three runs were charged to Sal Fusco (UMass Lowell) but came off PGCBL East All-Star Connor Stapleton (Concordia). The score was 7-3 after six.
In the seventh Kyle Maurice hit a two-run homer to cut the lead in half. The Dutchmen got the two back with an RBI double from Mike Handal who then scored after a sacrifice fly by McGee.
Blake Bales (Virginia) came on for the last two innings and struck out four of the six batters he faced.
"We gave run support and Bales gave an All-Star performance," said Davey.
The Dutchmen will play the Amsterdam Mohawks in a three game series in the PGCBL East Divison Final. Game One is Friday August 2nd at 6:45 PM at Shuttleworth Park, Game Two is Saturday August 3rd at 5:05 PM at Connors Park, Game Three is Sunday August 4th at 6:45 PM at Shuttleworth Park.