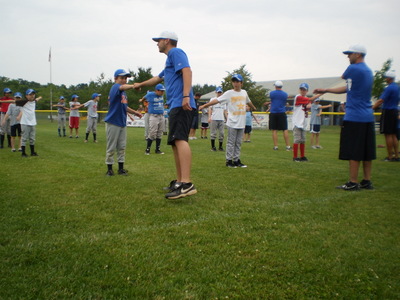 The Albany Dutchmen will host three camps this summer at the Plumeri Sports Complex that begin Monday, July 8th.
Campers will receive hands-on instruction by Dutchmen Head Coach Nick Davey and his staff, as well as highly recruited players from major NCAA programs!
Baseball players of all abilities are welcome! The Dutchmen camps are targeted for players ages 6 years old through high school seniors.
There is still time left to register for ALL three camps.
The Big League Skills Camp takes place Monday, July 8th through Thursday, July 11th.
There are also a couple of Two Day Mini Camps. The first is on Monday, July 15th and Tuesday, July 16th. The second mini camp is Monday, July 22nd and Tuesday, July 23rd.
All camps are from 9:00AM-12:00PM each day.
For the full camp brochure, please visit http://dutchmenbaseball.com/campbrochure/.
For additional information or to register, contact Assistant General Manager Billy Blake at 518.429.5769.