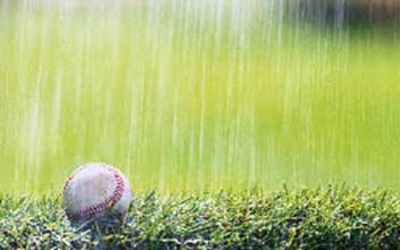 Lightning and rain suspended Sunday night's game between the Dutchmen (12-9) and Glens Falls Golden Eagles (17-9).
Glens Falls led 4-0 after four complete innings of play. The game will be completed later this month.
A RBI groundout by Bryan Ramirez (Texas Pan American) put the Golden Eagles up 1-0 in the bottom of the 1st. They added another run in the home half of the 2nd with a Blake Sydeski (South Florida) RBI single.
Glens Falls scored two more runs in the bottom of the 4th, highlighted by a RBI double off the bat of Garrett Degallier (Tacoma CC).
Matt Dacey (Richmond) picked up two singles for the Dutchmen before the game was officially suspended.
The Dutchmen are off Monday, and they will travel to Utica on Tuesday to play a doubleheader against the Brewers. First pitch is 5:05PM. Albany returns to Bellizzi Field on July 10th at 7:05PM against the Amsterdam Mohawks on Winning Wednesday! If the Dutchmen win, all fans in attendance will receive a FREE ticket to Friday's home game.