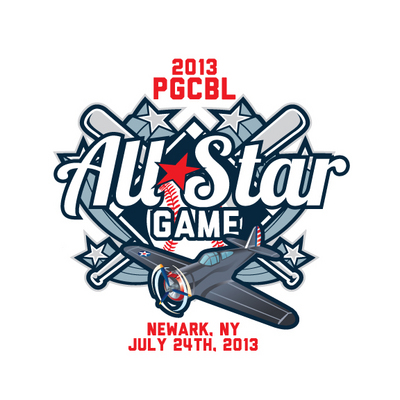 The Albany Dutchmen (18-12) will be represented by six players and one coach in the July 24th All Star Game in Newark, N.Y.
Outfielder Anthony Marks (Coastal Carolina), infielders Tyler Orris (Millersville) and Zach Remillard (Coastal Carolina), and pitchers Dylan Collett (Keene State) and Sean Spicer (Baylor) have all been selected to the East Division team in the PGCBL All Star Game next week.
Assistant coach Sean Buchanon will also represent the Dutchmen in the All Star Game as one of the assistant coaches for the East Division team, while Matt Dacey (Richmond) will participate in the Home Run Derby.
Marks leads the Dutchmen in batting with a .373 average on the season, while Collett leads the team in overall pitching as he has posted a 1-0 record with a 1.30 ERA, and has struck out 30 batters in 27.2 innings pitched. Spicer is the second-ranked pitcher in the PGCBL, with a 3-1 record and a 1.89 ERA in seven games, while Remillard and Orris are both hitting over .300 at the plate.
"The All Star Festivities will showcase the great future MLB talent in the PGCBL," said Jason Brinkman, Vice President and General Manager of the Albany Dutchmen and Vice President of the PGCBL. "As an organization we are excited to have six outstanding players representing the Dutchmen."
The 2013 PGCBL All Star Game will be played at Colburn Park in Newark, N.Y. on Wednesday July 24th at 7:05 PM, and the Home Run Derby will start at 6 PM. The two teams will be led by the head coaches from last year's division winners. Keith Griffin of the Amsterdam Mohawks will lead the East Division team, while Mike Armstrong of the Newark Pilots will coach the West Division team.
"More than two dozen of the All Stars in our two previous games have been drafted by MLB or are now playing professionally," said PGCBL President Jeff Kunion. "The All Star Game program gives our fans an opportunity to watch our top players go through their workouts for pro scouts. The game, the Home Run Derby and the scout day activities makes this a special event for all in attendance."
The Dutchmen will next be in action on Tuesday night when they host the Elmira Pioneers (15-15) at 7:05 PM. Tuesday is 2 for 2uesday night as well as Twitter Tuesday at Bob Bellizzi Field, so be sure to follow @DutchmenPGCBL on Twitter.