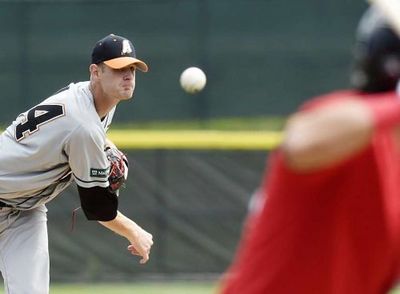 Monday, April 1st, 2019
Colin Kaucher (Ohio Dominican University '17 Dutch)
The Panthers were fueled by Kaucher's 4-for-4 day at the plate against Cedarville this week. Kaucher tallied 3 RBI in their victory against the Yellow Jackets. The junior is batting .343 on the season in 99 At-bats.
Chase Allen (Limestone '17 Dutch)
Like Kaucher, Allen also had a big offensive week where he went 6-for-11 in the series against Barton. The senior also added 4 RBIs and 5 runs against the Bulldogs to bring his season average up to .281.
Tommy Miller (Siena,'17 Dutch)
The senior pitcher lead the Saints to victory when he tallied 6 strikeouts in 9.0 IP vs. Rider this week. Miller became Siena Baseball's all-time strikeout leader in the program's 42-year Division 1 history with 228.
Griffen Herrera (Azusa Pacific,'18 Dutch)
After being named PacWest player of the week last week, Herrera had a huge offensive weekend against Biola. The junior outfielder went 3-for-4 at the plate including 3 RBI in the Cougars' narrow loss against the Eagles. On the season, Herrera is batting .312 with eight homeruns, 29 RBIs, and 39 hits.
Nick Grande (Stony Brook,'18 Dutch)
Nick Grande had a huge day at the plate vs. Maine last weekend. The junior went 3-for-3 and gave the Seawolves a 4-2 lead with his second homerun of the game in the bottom of the 5th. The Seawolves then went on to defeat the Black Bears 5-3.
Greg Marino (Stony Brook,'18 Dutch)
While Grande had a great day at the plate, Marino had a big one on the mound. The Redshirt Junior tallied 10 K in 7.0 IP and secured the win for the Seawolves against Maine.