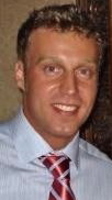 Jason Brinkman
Vice President & General Manager
E-mail:
Jason is entering his 11th season as General Manager of the Dutchmen and his 10th as Vice President. After serving as the PGCBL's Vice President for 4 seasons, Jason recently led a transition in the league's organizational and structural changes. He was responsible for the hiring of new league President & General Counsel, Robert Julian, and Vice President, Joe Milazzo. Julian and Milazzo formerly served as President and Vice President, respectively, of the MiLB New York-Penn League and secured more than $100 million in stadium funding for its teams. Throughout his years working for the league, Jason has served on committees for Baseball Operations, Marketing, Rules, Scheduling, and will continue to serve on the PGCBL's three member Executive Committee.
Jason's responsibilities include running the day-to-day operations of the franchise, which includes (but is not limited to) overseeing such things such as corporate sales, marketing, the coaching staff, a team of interns, all special events & promotions, implementing a food and beverage program, and managing of the team's finances. Jason was integral in helping the Dutchmen partner with Siena College in their recent move to newly renovated Siena College Ballpark and has continued to work on building relationships in the local community.
In his 10 previous seasons with the Dutchmen, Jason has been personally responsible for the success of many charity events and fundraisers benefiting local residents. He was also instrumental in introducing the popular Baseball Buddies program and the exciting $10,000 Pitch promotion, among many other marketing implementations. He has continued to build relationships with local businesses and community organizations and the Dutchmen are looking to him in 2021 to help them continue to grow as a successful franchise in the Perfect Game Collegiate Baseball League.
A graduate of the University of Michigan ('05 with a BA in Sports Management), Jason has established himself as a young, forward-thinking entrepreneur in the Capital District. Jason was also the Student Manager for the U of M baseball team for two seasons. In this position he not only worked closely with the coaching staff and the school administration, but also assisted with player relations (including MLB players for the Tigers, Royals, and Blue Jays).
During his time at the University of Michigan, Jason was also involved in a project during which he was instrumental in developing strategies to increase charitable donations and attendance for the Mock Rock Variety Show, which is a U of M athlete fund raiser for Mott's Children's Hospital. Jason's suggestions/involvement helped the event increase revenue by 4X that of the previous year. Also, as a volunteer at the University Preparatory Academy, he tutored and mentored inner city (Detroit) youth.
In 2019, Jason started a horse racing ownership group, America's Pastime Stables, with fellow PGCBL league member, Brian Spagnola (Amsterdam Mohawks). They have quickly grown to owning nearly 30 racing thoroughbreds and breeding stock. Besides attending the track, Jason enjoys volunteering his time and helping raise funds for the Thoroughbred Retirement Foundation and Belmont Child Care Association.
Jason is a life-long resident of the Capital District and currently resides in Saratoga Springs. He has coached a variety of youth basketball and soccer teams since 2005. In his free time, in addition to rooting for any and all University of Michigan sports teams, Jason enjoys golfing. (Word to the wise: Don't play him for money, because his handicap has been as low as 3.)